City
RESTORATION AT THE CITY LEVEL
Since World War II and especially in the last 25 years, traditional development was the path of least resistance.  Zoning codes favored this type of development, the market was understood, the risks were clear, and the planning, design, and permitting process had been repeated time and time again.  Times have changed.  Cities and businesses are looking to reduce costs.  Cities are facing a growing burden of infrastructure maintenance costs.  Energy efficiency is a high priority as the supply of oil and other natural resources are dwindling.  Countering the effects of climate change has become a priority.  At the same time, demand for urban, walkable communities is increasing, and supply has not kept up.
Many cities are stuck in a negative cycle unique to their region.  These cycles are difficult to break.  Only by looking holistically at the systems level can a turn around occur.  We have specific examples of turn around that have been implemented and have worked to: improve land values, stimulate the local economy, create jobs, reduce recidivism, build a sense of pride, improve education, restore the environment, and more.
Between now and 2050, more than half of the population growth and as much as two-thirds of economic growth in the United States is projected to occur in interconnected metro-centers. Cities across the country are facing the combined impact of decreased tax revenues, a falloff in state and federal aid and increased demand for social services.  At the core of restoring our cities is the belief that the social fabric of the area must connect with the infrastructure.
Rather than offering Utopian solutions or complex technological add-ons, CityCraft studies existing cities and build on our previous project experience by offering instructive examples of how to achieve low-impact, sustainable cities.
To Survive, our cities must:
Manage growth
Preserve the environment
Ensure Social Equity
Include the community
---
Sample of City Level CityCraft Projects
---
DEWEES ISLAND
Pioneering Sustainable Development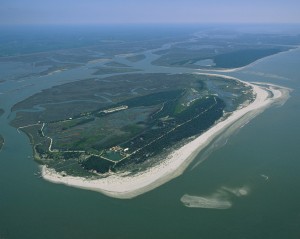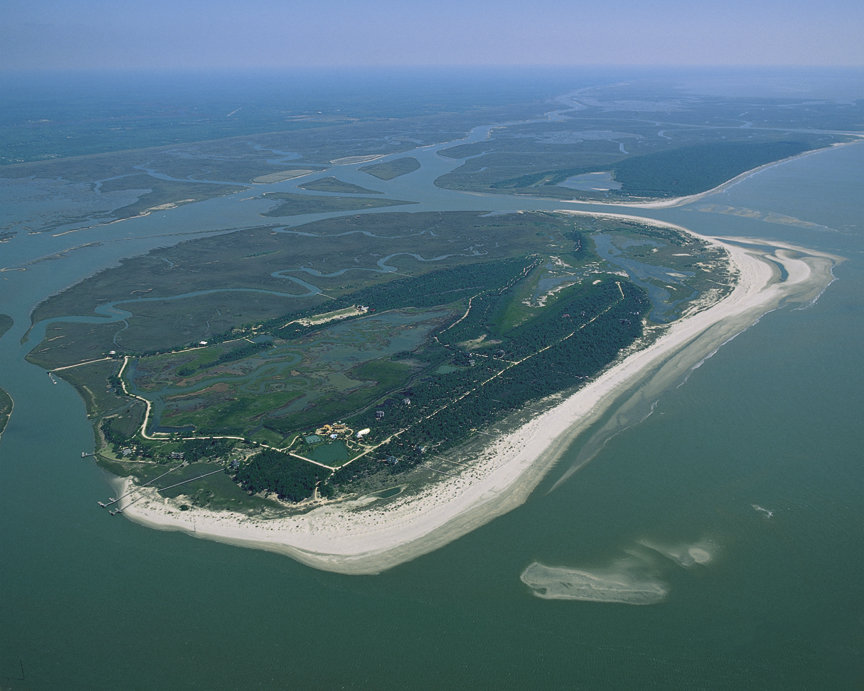 Dewees Island is a 1,400-acre, boat-access-only, barrier Island located immediately north of the Isle of Palms, in the Charleston, SC region.  The development of Dewees Island into a model for sustainable development is a highlight for the CityCraft process.  An Oceanfront Island Retreat Dedicated to Environmental Preservation presented it's share of challenges.  A residential community designed to live in harmony with its natural surroundings proved to be one of the more succesful sustainable private island developments in the country.  The Island boasts 2 1/2 miles of unspoiled, pristine beaches and dunes nestled up against an undisturbed maritime forest, producing homesites whose beauty is unparalleled on the East Coast. This setting allows residents to nest their homes in a truly private island paradise.  Only a small number of island owners, their guests and the abundant and flourishing wildlife will ever call the island home. Restricted by the Island Covenant, only 150 homesites will ever be available on Dewees, and only a handful of properties remain.
We worked on the Dewees project from appx 1990 – 2000.  Invited in 1990 to assess what could be done to deal with four failed development efforts since 1972, after effects of Hurricane Hugo, and lawsuits to stop development by numerous environmental groups and two municipalities, we set forth to create a habitat that respected the culture and sensitive evnironmental aspects of the site.  By 1994, Rocky Mountain Institute told us we were on of the three leading Sustainable developers in North America.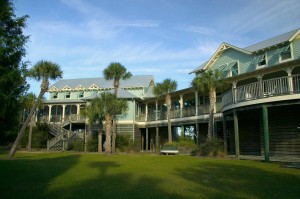 The challenge of having to manage its community as a small town including establishing its own ferry service and constructing and managing its own water, sewer, waste, roads, fire and security services. Following a six (6) month evaluation, a development program and vision was presented to the Dewees owners along with a recommended investment and development management strategy. This program required a 180 degree turn in the development program, management of the environment, and creation of new development and design guidelines and covenants that in the future became the standard of coastal development and coastal zoning in existing and new communities and towns in the Lowcountry.
The Urban Land Institute recognized Dewees Island with its 2001 Award of Excellence
View pics of Dewees Island here
Visit the Dewees Island Website
---
NOISETTE
A Vision. A Plan.  A Community. – Sustainable Living in North Charleston
The Noisette Community is a Sustainable vision for the 3,000-acre historic center of the City of North Charleston, South Carolina. This land has a solid history of agriculture, industry, and Commerce. It also included about 350-acres of the former Charleston Naval Base, one of the nation's oldest military facilities. This vision is based on the Triple Bottom Line- a balance among People, Planet, and Prosperity- embodying the belief that sustainable cities must be equally responsive to social needs, environmental responsibility, and economic vitality.
The North Charleston Noisette Community Master Plan has been prepared under the direction of the Noisette Company, with important contributions from many North Charleston Citizens and government agencies, from professional organization and non profit associations, and other interested parties.
Noisette Community Highlights:
North Charleston is home to over 40% of the Charleston region's office market
Development dates back to the late 19th century and includes many property owners and neighborhoods
Subject of the Noisette Master Plan for revitalization. Plan received Award of Excellence from ASLA (Oct 2005)
Proclaimed as one of Nation's Top 10 neighborhoods by Cottage Living magazine (July 2008)
Men's Journal Magazine names Park Circle community as one of Nation's Coolest Neighborhoods (June 2009)
North Charleston named Winner of Award of Excellence for Sustainable Community Development by Home Depot Foundation (Dec 2009)
North Charleston chosen to receive the Award for Municipal Excellence for Sustainable Urban Revitalization from the National League of Cities (Nov 2010)
Academic Magnet School ranks at #15 for America's Best High Schools by Newsweek Magazine (June 2011)
View the Noisette Master Plan here
Visit the Noisette Website