Team CityCraft
Significant Experience
---
John L. Knott, Jr.
Founder and President of CityCraft, Owner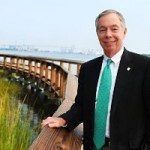 John L. Knott, Jr. is an internationally recognized leader in the regeneration of urban real estate, infrastructure, energy and environmental systems. He is the creator of the CityCraft process, which is a development and city planning process that restores the economic, environmental and social health of cities. Mr. Knott is a recognized thought leader and keynote speaker on sustainable development, the green economy and restoration of cities.  A third generation developer, Mr. Knott has over 40 years of experience in urban redevelopment. His award-winning projects include work at: the Baltimore Inner Harbor, urban areas in Baltimore and Washington DC; the University of Texas Health Science Center in the Houston Medical Center; Dewees Island in South Carolina; and the Noisette Community of North Charleston in South Carolina. As The Health Product Declaration Collaborative's first Executive Director, John worked with companies and individuals committed to the continuous improvement of the building industry's environmental and health performance, through transparency and innovation in the building product supply chain.   As President/CEO and co-founder of the Noisette Company, LLC, John led the Noisette Project development team, which collaborated with the City of North Charleston, South Carolina, in the sustainable restoration of 3,000 acres of the city's historic urban core and areas of the former Charleston Naval Base. Mr. Knott also served as the CEO/Managing Director of Island Preservation Partnership, which developed the 1,206-acre Dewees Island oceanfront retreat dedicated to environmental preservation. For more on John go here.
---
Stephen Carpenter
Founder of Enermodal Engineering, CityCraft Owner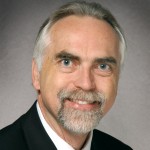 With over 30 years of green building experience in Canada and around the world, Mr. Carpenter is well respected in the design community for his evidence-based approach to creating buildings that outperform their peers. Prior to joining CityCraft, Mr. Carpenter served as founder and president of Enermodal Engineering, Canada's largest green building consulting firm. Founded in 1981, Enermodal became the dominant green building consultant in Canada, designing some of the most energy-efficient buildings in the country. The firm grew to 120 staff with offices across Canada and in Denver, CO. Under the leadership of Mr. Carpenter, the firm championed some of the most innovative yet practical green building technologies in Canada, including rainwater cisterns, onsite biofiltration, radiant cooling, renewable energy systems, and variable flow refrigerant systems. Mr. Carpenter's passion, speaking skills, and experience made him an effective leader of integrated building design teams. This design approach ensures that buildings actually achieve the energy or resource savings expected, and are more likely to meet the needs of building occupants as well as those of owners. For more on Stephen go here.
---
Caitlin Carpenter
Director of Communications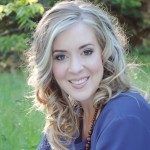 Caitlin is a professional marketing and communications consultant based in Waterloo, Ontario. Caitlin has a strong background in strategic marketing, web development, public and media relations, journalism, and Ontario travel. Her seven years of expertise in these fields includes serving as:
• a reporter for the Christian Science Monitor international newspaper in Boston, MA
• a public relations specialist at the Levick Strategic Communications Agency in Washington DC, helping clients develop publicity plans and secure key coverage in major international newspapers, including the Wall Street Journal
• Director of Communications for Enermodal Engineering, Canada's largest green building consulting firm, redesigning and developing the firm's websites (www.enermodal.com and www.greenbuildingsthatwork.com), managing a social media presence, securing media coverage (such as the Globe and Mail), producing print collatoral including custom magazines, managing a large budget, overseeing a team of graphic designers, photographers, and web professionals, organized education sessions and an annual education conference for employees and clients, produced touchscreen green education kiosks and building tour apps for clients, and sitting on the Business Development Committee advising on strategic firm goals from a marketing perspective.
Caitlin's work has won a variety of awards, including the International Association of Business Communicators Ovation Award, the ZweigWhite Marketing Award, and PRNews Corporate Social Responsibility Award.
---
W. Andrew Gowder, Jr.
General Counsel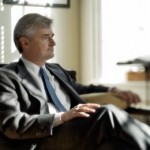 Andy Gowder is General Counsel for CityCraft Ventures, LLC.  Andy is a shareholder with the Charleston- based law firm of Pratt-Thomas Walker, P.A.  His practice is focused on land use, environmental and real property law, local government, and corporate formation and governance for both profit and nonprofit organizations.  Mr. Gowder writes and speaks on legal topics relating to land use, urbanism, planning, sustainability and the environment.  He is a co-editor of Tax Increment Financing and is an author in Greening Local Government, both published in 2012 by ABA Publishing.   He was a co-author of  A Legal Guide to Urban and Sustainable Development and was a contributor to the 2008-2010 editions of the book, At the Cutting Edge, Land Use Law from the Urban Lawyer.   He is a member and holds leadership positions in the American Bar Association, State and Local Government Law Section (Chair of the Section 2013-2014); the South Carolina Bar, where he has served as a member of the House of Delegates for almost two decades; the Urban Land Institute, as Assistant Chair of the Sustainable Development Council and immediate past Chair and current Governance Chair of ULI South Carolina.   He earned his J.D., cum laude, from Wake Forest University School of Law, and his B.A., summa cum laude, Phi Beta Kappa, from Wofford College. He is admitted to the bars of South Carolina, where he is a certified mediator, the United States District Court for South Carolina and the Fourth Circuit Court of Appeals.
---
Grant Williams
Director of Research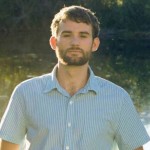 Grant came to CityCraft because of his devotion to economic democracy, community empowerment, and spatial justice and interest in the CityCrafting process to meet these urban challenges. He believes that a holistic understanding and systems approach to community development is essential to achieve community needs and has been deeply committed to the CityCrafting process in his work in Denver.
Grant is currently pursuing a Master's in City Planning at MIT, with a focus on Community and Economic Development. He hopes to explore methods of economic democracy for his thesis and focus on local wealth regeneration and community empowerment in his continued work with CityCraft. He earned a B.A. from Carroll College, summa cum laude. and has engaged in graduate studies in Energy Science and Engineering at the University of Tennessee, Phi Kappa Phi. He was student project lead for three years with Engineers without Borders in Guatemala and worked for the Alternative Energy and Resources Organization as Energy and Data Coordinator for the Repower Montana initiative. He then engaged spent two years in multi-disciplinary energy technology research with the Bredesen Center for Interdisciplinary Research and Education, a joint institution between Oak Ridge National Laboratory and the University of Tennessee. Grant has transitioned from energy technology research to urban justice and sustainability because of his commitment to community-based solutions for change and a brighter future.
---
Partners and Affiliates