CityCraft Opens Atlanta Office
CityCraft Ventures opened a new office in Atlanta, Georgia this week. With Hartsfield-Jackson International Airport serving as a major hub for flights throughout North America, CityCraft's Atlanta presence will be ideally situated for easy access to the firm's expanding list of city clientele.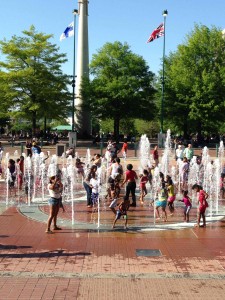 Geoffrey Reid, Director of CityCraft Centers, will manage this office. From this location, Mr. Reid will continue to guide cities through the CityCraft process with his multi-disciplinary background in project management, real estate, construction, and sustainability.
"I look forward to the increased ability to travel easily and quickly throughout North America to meet with city councils, mayors, planners, and developers to introduce them to the CityCraft process for urban redevelopment," said Mr. Reid, who has worked with the CityCraft team for several years.Although based in South Carolina, the CityCraft team works across North America, including with the first seven cities in the Target Cities program. One of these Target Cities projects is Atlanta's own AUC Vine City Ecodistrict where CityCraft will be working with partners, such as EcoDistricts to restore the ecological health and social opportunity through strategic redevelopment initiatives.
Geoffrey Reid can be reached at greid@citycraftventures.com.