Complimenting the Efforts of CityCraft Ventures, The CityCraft Foundation Website is Here!
The CityCraft Foundation is a 501-C-3 national foundation with three pathways that heal the social, economic and environmental fabric of our communities long-term. These pathways are:
* Healthy
* Restorative
* 21st Century Career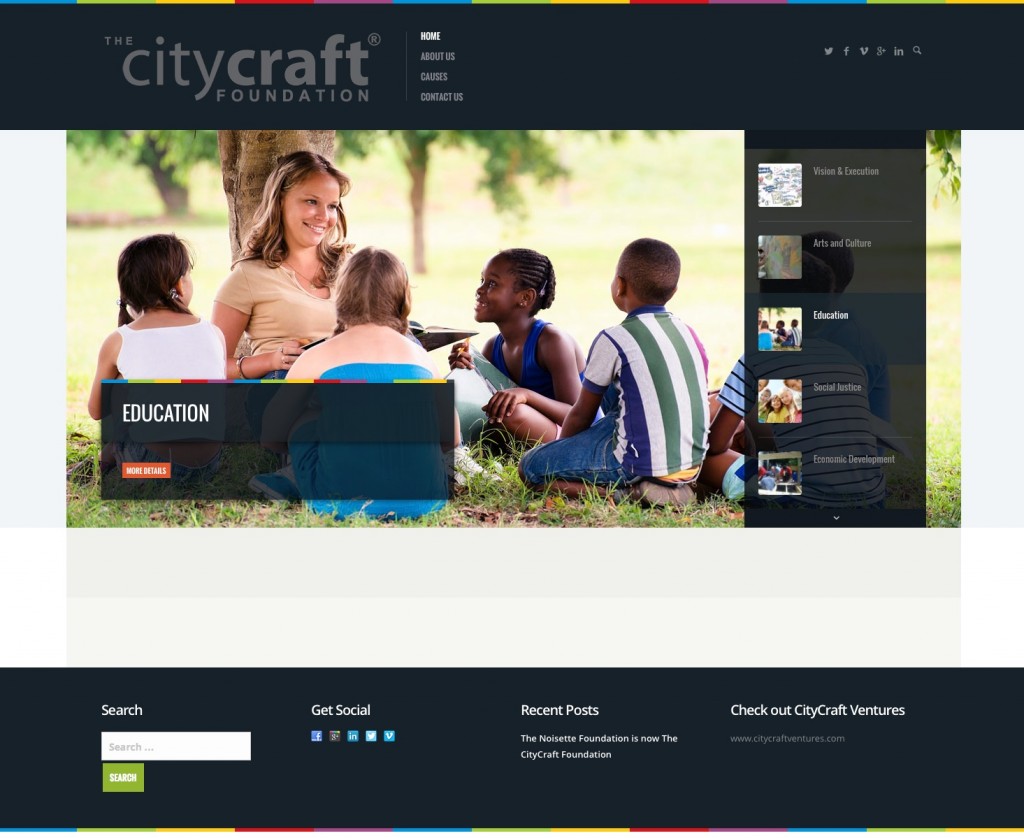 The mission of the Foundation includes improving the opportunity for quality education, promoting human growth and literacy and artistic expression, developing new career pathways to success, and sharing an understanding and appreciation of the local environment and sustainable living practices, thereby inspiring deep civic pride and love for all corners of a city. The Foundation serves as a facilitative, umbrella organization for many of the nonprofit entities in the areas they serve and assists in the coordination of various community activities.  To this end, The CityCraft Foundation and CityCraft Ventures work together in targeted communities across the U.S. and Canada.
Stay tuned for more updates and ways to get involved as The CityCraft Foundation continues to grow.
visit www.citycraftfoundation.org for more info